Leading Drapery in Kitchener & Waterloo
At Bauhaus by Blinds Are Us, we have an amazing selection of the fabrics and a work room that can make your vision happen. paired with the perfect hardware and the stay fold system, we've got you covered in custom draperies.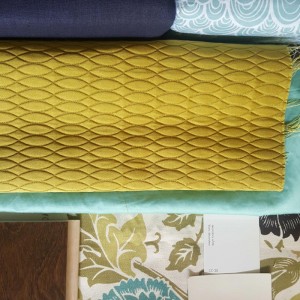 drapery
Our custom-made sheers and draperies are very popular for dressing the windows in that elegant room in your home. there are many colors, styles and fabrics to choose from that are locally made to perfection in our workroom. whether it be sheer on sheer, swags and jabots, or just a simple box valance, our qualified staff will help you with all your custom drapery needs.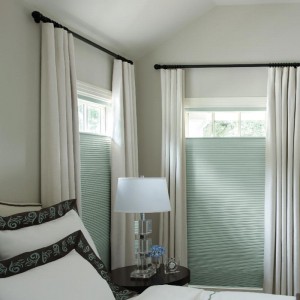 drapery hardware
Bauhaus by Blinds Are Us has a large variety of drapery hardware to mount and enhance your draperies.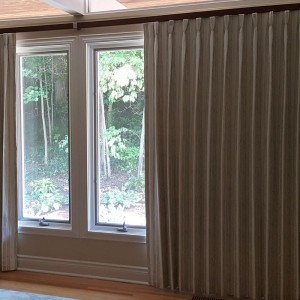 stayfold
The stayfold, the award-winning drape and curtain shaper, transforms window treatments like drapes, curtains or sheers from ordinary to extraordinary in three easy steps.
stayfold is an easy-to-install, patented pre-molded form that instantly defines drape or curtain folds from top to bottom for a perfectly uniform look. it trains the drapery or curtain fabric and permanently controls the way the drapery or curtain should look.
the stayfold drape and curtain shaper is exceptionally useful for drapes or curtains installed over register vents and eliminates the unsightly bottom flaring of the panel from the airflow of the vent. utilizing the easy to install "hold down" attached to each stayfold order, the stayfold will keep drapes or curtains in place that are constantly sucked outside when an outside door is opened.
Promotions
From time to time, Bauhaus by Blinds Are Us offers limited time promotions on some of our quality products.